Duncan still eying Stage 4 water restrictions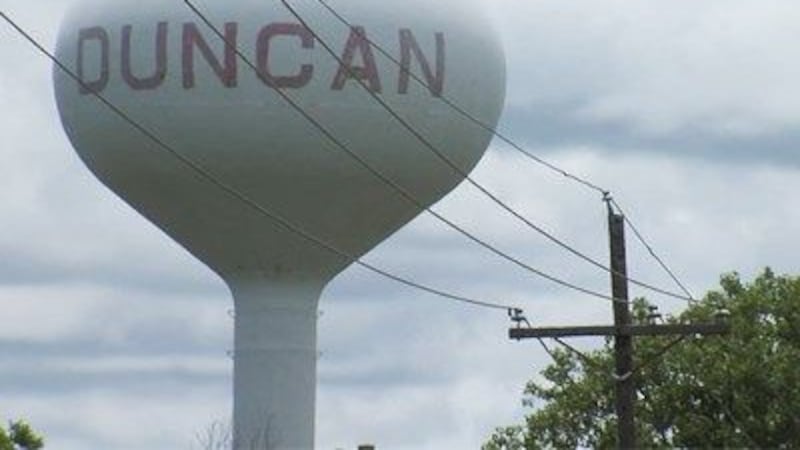 Published: Jul. 17, 2014 at 10:03 PM CDT
|
Updated: Jul. 24, 2014 at 2:36 PM CDT
DUNCAN, Okla._Despite this week's rain, the lingering drought could force one southwest Oklahoma city to be the first in the area to enforce Stage 4 water conservation restrictions.
The city of Duncan has been under stage three restrictions since March 2013, which only allows outside watering twice a week, and for only a few hours. But even with recent slow soaking rain, water levels at Waurika Lake continue to drop, causing concerns among officials about the need to put even stricter conservation measures in place.
"We do need rain...but at the same time we've been making folks aware of this possibility for quite some time," said Public Works Director Scott Vaughn.
It's been a long road for the city of Duncan where many officials like Vaughn believe they've done all they can do under Stage 3.
"I think there's some thinking that you know, we might not be getting the rain this year like we did last year so it's better to be conservative and save than to continue to risk that demand on our lakes," said Vaughn.
Back in March, a decision was made that the city would enter Stage 4 restrictions if and when Waurika Lake's conservation pool fell below 40 percent. That level has come and gone, but those new rules never happened.
"The thinking was let's see what the typically rainy season does, see how much rainfall we get, how much water gets into the lakes," explained Vaughn.
The city was hoping history would repeat itself. Last July was a particularly rainy month for Duncan that provided relief when August came. If this week is any indication, it looks like that could be happening again. But Vaughn says with Waurika Lake sitting at 36 percent, these rains are just too little too late.
"The unfortunate thing is even though today's rain is nice, it's simply not enough rain to really positively impact the lake levels," said Vaughn.
Under Stage 4 restrictions, residents would be completely prohibited from any outside watering. Decisions on places like city pools and car washes would also need to be made. City leaders say it's not just an inconvenience, but a burden that no one wants to put on Duncan residents.
"I truly believe the citizens of Duncan have been very responsive and I really do want to applaud them for that. It's better to preserve what we have as early as possible to extend and prolong our ability to meet our demands in the future," said Vaughn.
No official decision has been made on whether the city will enter Stage 4 restrictions. Officials hope to continue discussions at next Tuesday's city council meeting.