Kiwanis hold archery tournament
Published: Jan. 10, 2015 at 9:30 PM CST
|
Updated: Jan. 15, 2015 at 2:59 PM CST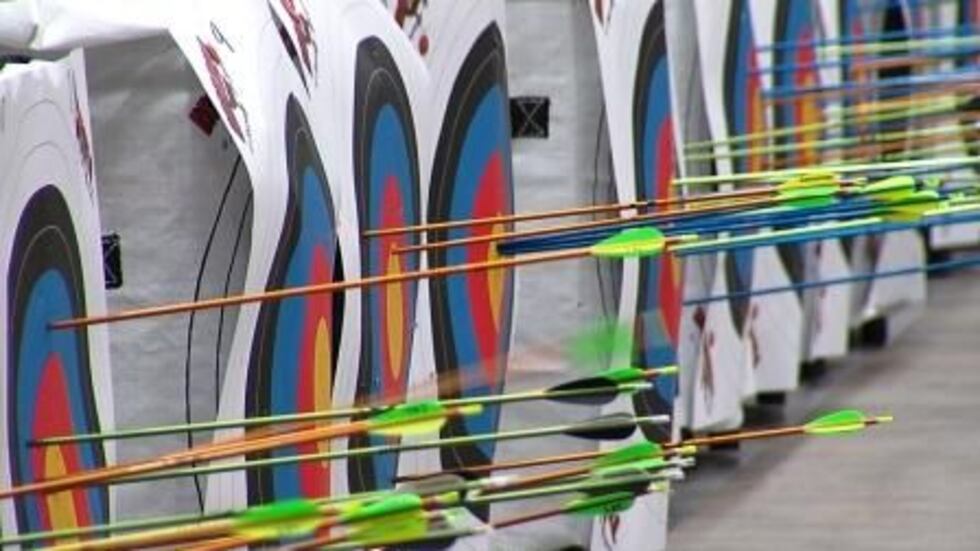 LAWTON, Okla_ More than 300 archers had their sights on making it to Regionals in Saturday's Kiwanis "On Target" archery shoot.
The event nearly doubled in size from last year, and that wasn't the only change. This year, the event got approval for students to use their scores to qualify for the regional archery tournament.
Archers ages 3rd grade to seniors in high school were all aiming for two things Saturday.
The first is that 10 point bulls-eye. If they hit enough they'll achieve that second goal, and that's to qualify for the regional archery tournament next month.
Bowman, Kris Smith, picked up the sport in 5th grade, but had interest in it much earlier in life.
"Originally growing up archery and all that medieval kind of stuff was interesting to me, and playing video games, I got good hand-eye coordination. So, I thought I'd try archery and I just got real good at it," Smith said.
Smith was at this event last year when there was a little more than 160 competitors, this year there are 325. To him it shows just what this sport can be.
"With more and more people doing it I feel like it is going to become like a football thing where it is going to be a national past time, all over the place," Smith said.
For event organizer Rafael Santos that is exactly what he believes too.
He believes archery is a perfect option for any kid no matter the age or gender.
"Some of these kids may not participate in football, basketball. This gives them another avenue to compete in a sport. It keeps them busy, it keeps them active. It builds their self esteem," Santos said.
Santos says nearly half of Saturday's participants were from different areas in the state, which shows the progress of the event, but also shows there is still more to be done promoting the sport here.
"We are just hoping to build this for southwest Oklahoma and all the other schools to give these kids the opportunity to show their skills. They work very hard every week trying to make that perfect score, 300, it's good to show case it," Santos said.
The regional tournament is scheduled for February in Duncan. There's still another tournament to qualify, it'll be held at MacArthur Middle School at the end of the month.