Hwy. 49 accident sends 2 to hospital
Published: May. 10, 2015 at 10:27 PM CDT
|
Updated: May. 10, 2015 at 11:57 PM CDT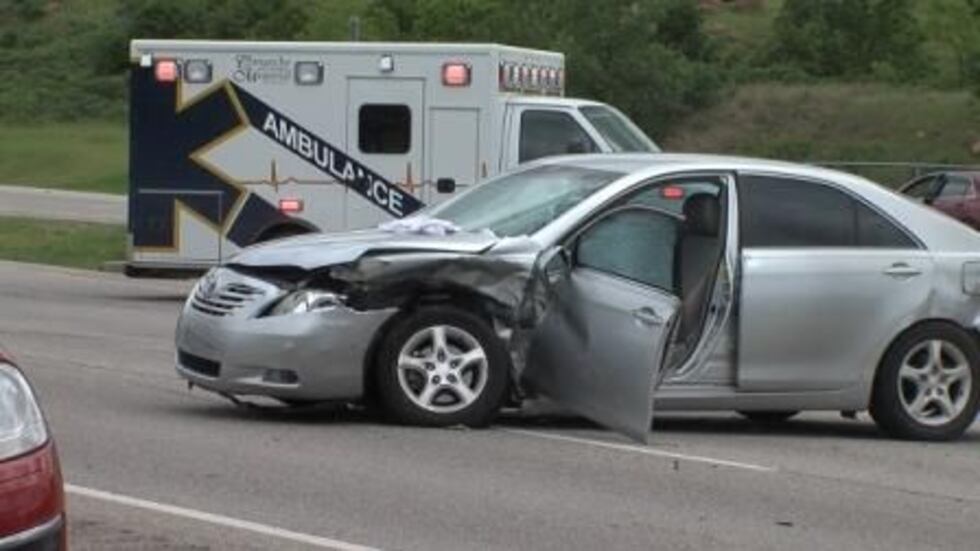 MEDICINE PARK, Okla._Two people were transported to the hospital Sunday after a collision on Highway 49.
It happened in front of Fishermen's Cove just before 2:00 p.m..
Medicine Park Police say the driver of a silver Toyota failed to yield when turning onto the highway leaving the restaurant. That's when the white Mustang headed westbound crashed into the Toyota and spun it around.
The Toyota's airbags did not deploy and the driver was unresponsive. The driver of the Toyota and the passenger of the Mustang were taken to Comanche County Memorial Hospital.