Controversy over water rights in Oklahoma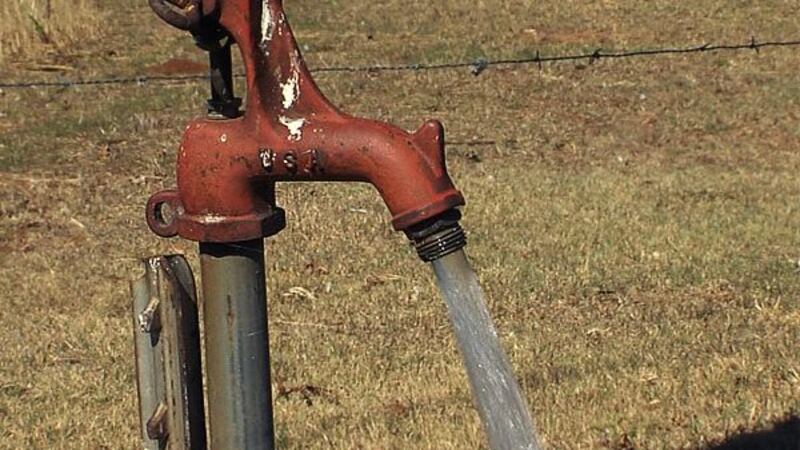 Updated: Oct. 29, 2015 at 10:16 PM CDT
WALTERS, Okla._There's a controversy over selling Oklahoma's water to neighboring states, like Texas.
A grassroots citizens group, called 'Oklahomans for Responsible Water Policy,' says the Oklahoma Farm Bureau is proposing policy changes that would allow the government  to use its right of eminent domain to take water rights from private property owners, to make those sales possible. The Oklahoma Farm Bureau says the group is misinformed and insists it is only trying to do what's best for farmers.
The Oklahoma Farm Bureau says they were in the process of reviewing their policy when they noticed eminent domain was misfiled under their current policy. So, the committee struck through those guidelines in order to re-organize their handbook. They believe the rough copy made its way into the hands of the citizens group, who now mistakenly thinks the bureau is taking a different stance on land owners rights and water, which the Oklahoma Farm Bureau says is not true at all.
"Oklahoma Farm Bureau has always been very strong about private property rights. In fact, that's the foundation of who we are," said Jimmy Kinder, Oklahoma Farm Bureau vice president.
Kinder says they would never back a policy that would take away the rights of a property owner. Russell Doughty, the coordinator with Oklahomans for Responsible Water, says that's not the truth.
"Farm Bureau wants Oklahoma to sell our water out of state so they can raise revenue, and that's why they've also removed from the policy the support for local taxes from schools and county government," Doughty said.
Kinder says the Oklahoma Farm Bureau is in favor of transporting water within the state where it makes sense.
"Where we can take water out of areas that have surplus into water that are short," Kinder said.
And as far as the out-of-state shuffling of our water resources.
"We would be willing to discuss out-of-state water sales that's only proposed and we will see November 13 and we will see if our grassroots organization believes that's a good policy," Kinder said.
However, Oklahomans for Responsible Water Policy maintains this is all a ploy and not a miscommunication.
"People need to be aware that Farm Bureau is changing their water policy so that they can start cramming harmful legislation through the legislature," Doughty said.
The Oklahoma Farm Bureau will vote on the new policies at their annual convention in Oklahoma City, which runs from November 13-15. There it will be up to delegates from all 77 counties to vote on what polices they believe should be implemented.
Oklahomans for Responsible Water Policy would not comment on if they will be attending the meeting as well.