Hazardous road conditions expected over Christmas weekend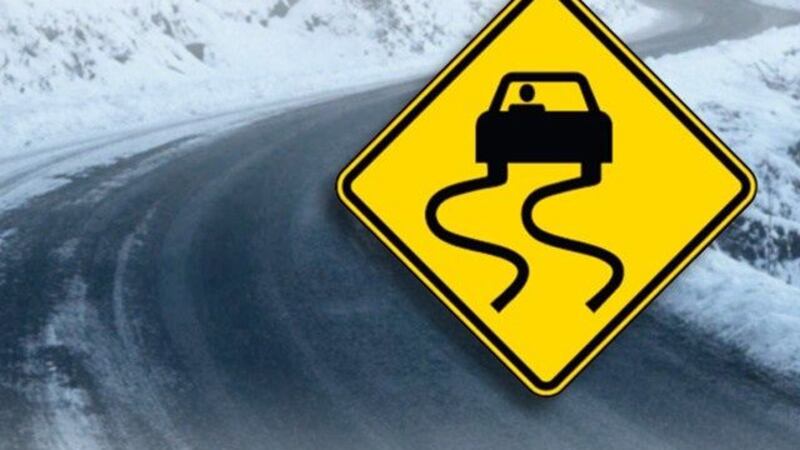 Published: Dec. 23, 2015 at 6:43 PM CST
|
Updated: Dec. 26, 2015 at 4:51 PM CST
OKLAHOMA CITY, OK (KSWO) –The Oklahoma Turnpike Authority is encouraging all drivers to be safe this holiday season.
Shorter days, colder temperatures and the impending threat of snow and ice across the state has prompted OTA to warn people to drive safely.
Southwest Oklahoma, in particular, is looking at getting scattered showers and storms on Saturday before it switches over to a wintry mix Sunday and snow on Monday. It's possible to see flash flooding, snow and ice and even blizzard conditions over the Christmas weekend depending on where you are. Stick with your SkyWARN 7 Weather Team for the latest weather developments.
If you have an Apple or Android device and haven't downloaded the SkyWARN 7 weather app yet, now is a great time to get it.
"Oklahomans can explore over 600 miles of our beautiful state along our turnpikes, and with new safety measures added throughout the state, travel is safer than ever," said Jack Damrill, OTA director of communications. "We encourage everyone to drive safely this holiday season and stay alert to have an accident-free winter."
Even without snow and ice on the roads, increased traffic is expected from Christmas travelers. OTA has a few reminders for anyone on the road this weekend:
Avoid cell phone use while operating your vehicle.

Be cautious and attentive in work zones and keep your hands on the wheel.

Plan trips ahead of time and allow ample time to get to your destination.

Always buckle up.
"We expect to see a lot of motorists on the roads and highways for the holidays," said Damrill. "We want to ensure their safety as they share the roadway. We encourage all travelers to stay focused while driving."

If you have to be out over the weekend, double check on Oklahoma or Texas road conditions before heading out. ODOT has a new interactive map and you can call them at 844-465-4997 for current Oklahoma road conditions.

Copyright 2015 KSWO. All rights reserved.