Section of highway renamed to honor fallen soldiers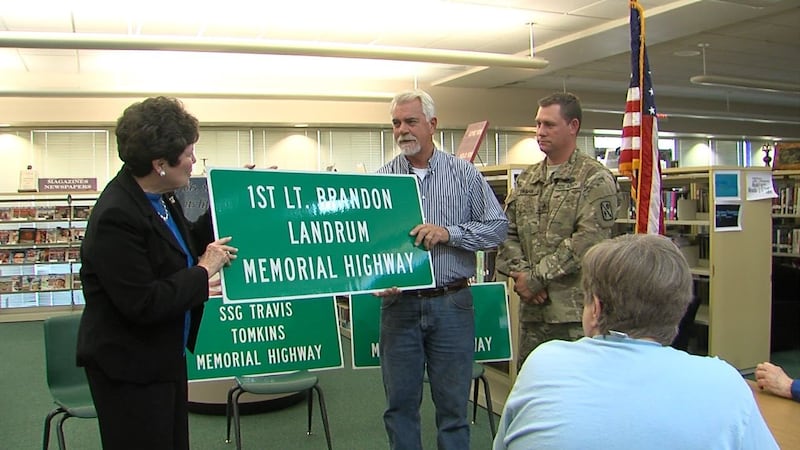 Published: May. 1, 2016 at 1:06 AM CDT
|
Updated: May. 1, 2016 at 1:46 AM CDT
LAWTON, OK (KSWO) - Family and friends of three fallen soldiers gathered at MacArthur High School Saturday to honor their lives and service in a new way that can be seen from your car. 1st Lt. Brandon Landrum, Sgt. Travis Tompkins, and Spc. Charles Jirtle are now the names of a stretch of road on Highway 65 in Comanche County.
Vickie Tompkins says this dedication to her son Travis is much more than a just road sign.
"Everybody that drives by that sign is going to know he gave his life for this town," said Tompkins.
Each of the families were also given a certificate and replica of the sign that is placed along the road. State Representative Ann Coody, who is the former principal at MacArthur High School, helped push this bill through to get these soldiers names on the highway.
Copyright 2016 KSWO. All rights reserved.