Hall of Famer Shields sharing his knowledge with campers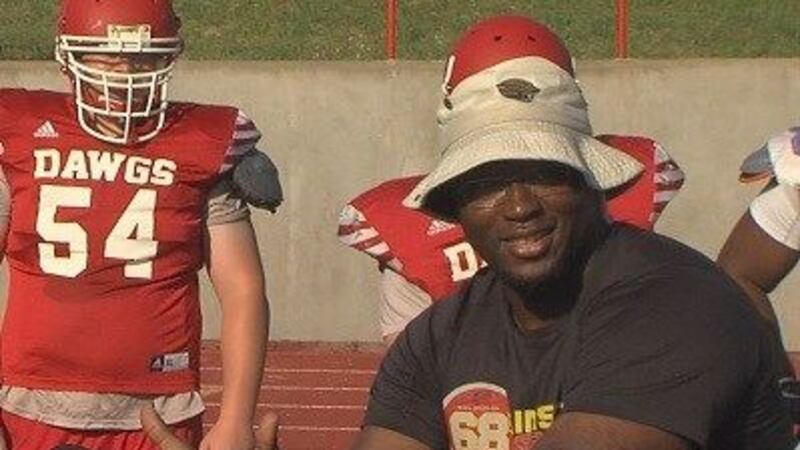 Published: Jun. 25, 2016 at 3:12 AM CDT
CACHE, Okla (KSWO) - Less than a year after his induction in to the Pro Football Hall of Fame, former Kansas City Chiefs' star Will Shields is back in Southwest Oklahoma. The Lawton High grad is spending his week in Cache, putting on a two-day football camp.
This morning Shields was teaching the fundamentals to a group of 3rd-8th graders. Tonight it was the high school kids' turn to learn from the best the city of Lawton has ever produced. Nearly 150 athletes showed up for day one of the two-day camp. Shields is hoping to pass on some of the skills and lessons he's learned and perfected over the years.
"Well, I'm hoping I'm giving them the opportunity to learn things I didn't know at this age. And hopefully, with that, they take a little thing away from it to say, hey this guy started here and yet he's done some good things. And hopefully they follow suit," Shields said. "The good thing is, I've got guys that were teammates of mine that are willing to come back and donate their time to be a part of it and they've accomplished great things also. So that's what you try and do. Make sure they learn new things and hopefully take one or two things away."
"Our coach was once his coach. And so, everything he taught Will Shields he's also teaching to us. So not only did we already know, but we're learning it from the greatest Will Shields," said Cache senior Antonio Garland.
"It's the excitement of somebody like Will Shields coming in, along with all the other coaches that are here. We're fortunate enough to have some guys that are playing college ball here helping coach. We've got Dallas Sealey, Ivan Thomas, and Jack Meservy," said Cache head coach John Herbert. "It's just awesome to have those guys around our players so that they can see that there is football beyond high school. They see those guys coming back and giving back because of the fun they had playing high school football."
Copyright KSWO 2016. All rights reserved.