Helicopter crash shuts down Gore Boulevard causing traffic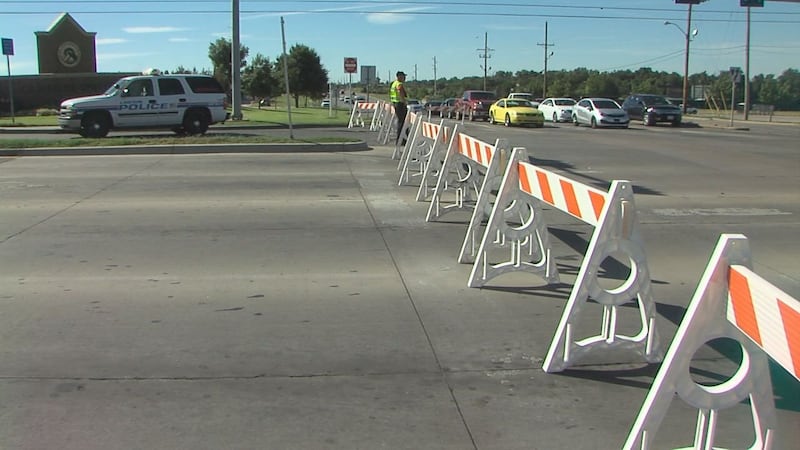 Published: Sep. 29, 2016 at 10:55 PM CDT
LAWTON, OK (KSWO)- Just a little before 5p.m. on Thursday, crews removed the helicopter, and reopened Gore Boulevard to traffic.

The crash had forced police to shut down a seven-block section of Gore Boulevard from 31st Street to 38th Street for most of the day.

That impacted the morning commute for thousands of drivers, and created traffic jams around the crash site as people had to take different routes to get through the heart of the city.
Anthony Grieve was 15 minutes late dropping his daughter off at daycare this morning because of all of the traffic congestion caused by the crash.

"I ended up having to go down Sheridan, all the way down Cache, and circle back around", said Grieve.

Grieve is a certified FAA mechanic, and works on planes and helicopters. He never imagined an accident like this to happen on a busy Lawton street. He was happy to hear no one was seriously injured.

"To actually see whenever a helicopter goes down its kind of hits home because that's the kind of work I really love doing", said Grieve.

We spoke to a taxi driver who says the accident didn't have much effect on his business.

"I mean it's a little frustrated, I mean it's not bad you know. If you know your way around town you can get around them and everything."

Three guys from Elgin told us the traffic caused them to take different routes to get around town.

"It's making it about a good 10 to 15 minutes longer."

In order to manage the traffic jam here at the intersection, the police department put one of their sentinels at the controls of the traffic signals, he was able to manually run the lights, and keep things flowing as smoothly as possible.
Copyright 2016 KSWO. All rights reserved.