Lawton homeowner shoots and kills burglar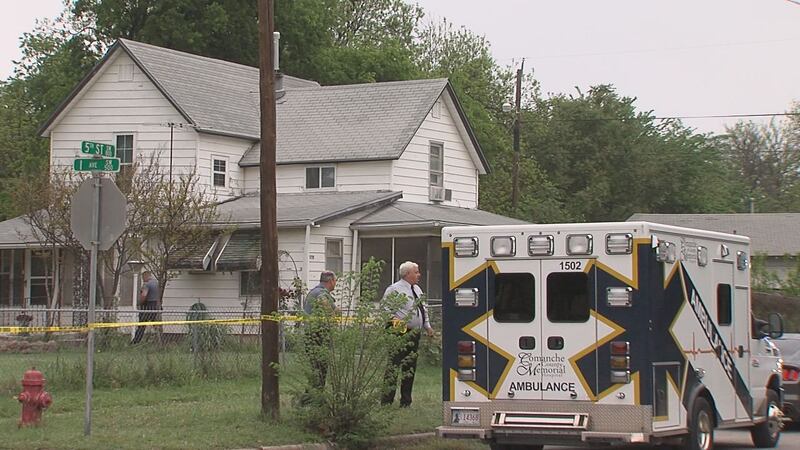 Updated: Apr. 18, 2017 at 8:43 PM CDT
LAWTON, OK (KSWO) -A man is dead after police say he was shot while trying to break into a woman's home in Lawton.
Authorities say it happened around 8:30 this morning at the corner of Southwest 5th and I Avenue. When they got to the scene, they found a man identified as Rocky Stamper unresponsive. He was taken to the hospital where he later died. Officers took the homeowner to the police department to interview her as their investigation continues.
We spoke with a few neighbors to get their reaction to the shooting. Some were shocked and some say they weren't surprised.
Just a few minutes after taking her son to school, Hillary, a neighbor drove home to find her street flooded with cop cars.
"It's a pretty scary moment," said Hillary. "You wonder what's going on a few houses down."
And just a month after moving into the neighborhood, she says she's not surprised something happened. She and other residents say they hear noises all the time.
"Sometimes I think people are shooting off fireworks," said Hillary. "They might be shooting guns. It's just kind of panicky, you know. We're fairly new to the neighborhood, so we just try to keep an eye out."
Another neighbor was outside his home at the time of the shooting with a few construction workers... they were just feet from getting hit by a bullet that flew right by them.
"All we heard was like a little puff and the one guy that knows a lot about bullets and everything said wow that was a shot," said Stauffer. "We didn't hear a bang, a big bang or anything like that.And we were trying to figure out where it came from. One of them right away said 'maybe you should call the cops' because there's little kids in the area, so I did."
Mike Stauffer, is also aware of the loud noises.
"It doesn't bother me, but I'd imagine a bunch of people would be really unnerved about it, you know," said Stauffer.
Hillary says this is a wake up call for her and her family and will be extra cautious from here on out. She's thankful for the local law enforcement that are always keeping an eye out.
"It makes me feel pretty good knowing that they're there and I see them driving around every now and then, so they keep a watch out," said Hillary.
The Police have not yet released the name of the homeowner, but you can count on your 7News team to keep you updated as information becomes available.
Copyright 2017 KSWO. All rights reserved.