Historic Lawton church rezoning up for council vote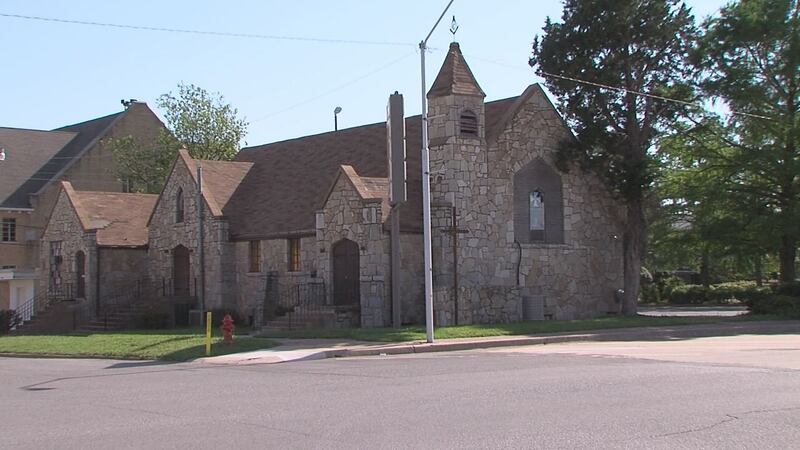 Updated: Apr. 24, 2017 at 9:47 PM CDT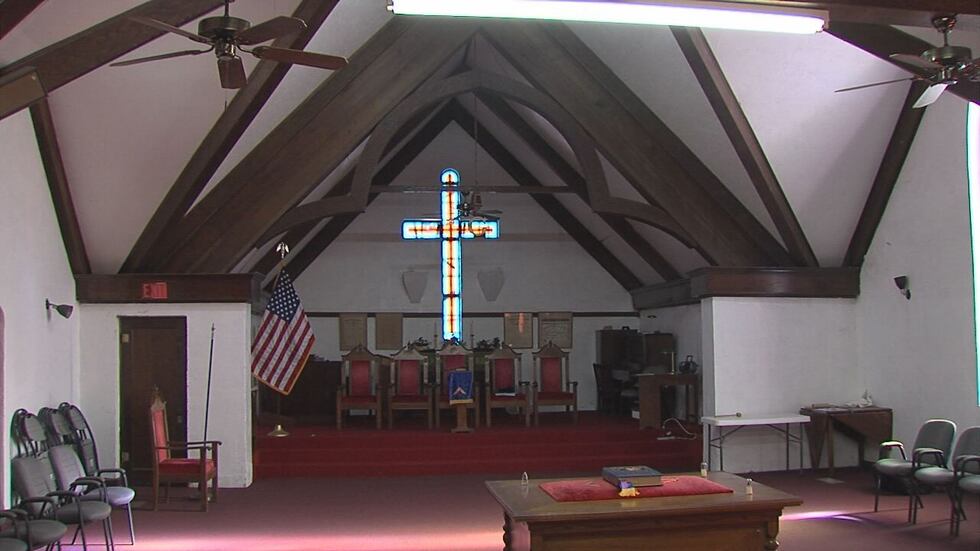 LAWTON, OK (KSWO) – On Tuesday, Lawton City Council is set to vote on the re-zoning of the location of a historic building in downtown Lawton.

It's the Triangle Masonic Temple on C Avenue. It's originally known as the First Congregational Church. The building as we see it today opened its doors back in 1941, but the history of the church goes all the way back to 1901.
If the council approves the rezoning proposal, it will give the owners of the building specific guidelines and protections to preserve the structure. The Masons say the church is in pretty bad shape. The cost to maintain and fix those problems are adding up. Getting approval for a change to a Historical Preservation Overlay District is just one step in the rehabbing the building.
Worshipful Master Triangle Lodge #548 Dennis Plunkett walked through the 76-year-old building pointing out things that are in need of repair.
"The plumbing is from the 30s, the gas lines we've just had replaced," Plunkett said. "They were also from the 20s and 30s. The roof is, I guess, 40 years old, and needs to be replaced as well."
Plunkett says this building, inside and outside, has too much history to let it deteriorate.
"It is the last building in the downtown Lawton of original structure" Plunkett said. "With the stained-glass windows and the masonry that is done on the outside of the building. With the outside actually being quarried from the Wichita Mountain Wildlife Refuge. It's of significance and historical preservation that we believe needs to be done."
The reverend who built this church, Anthony Mark Wallock, was key in starting the Easter Pageant at the Holy City in the refuge back in the 30s. Plunkett says the buildings of Holy City had a big influence on the outside appearance of the church. Plunkett also says Reverend Wallock was a Mason as well, and certain Masonic symbols were built into the stone.
What the members need to keep the church is good condition is money. Plunkett said the Masons don't have the money they once did, so that's where the zoning change comes in.
"If we get this zoned as a historical building, and get it on the national registry, it'll be one step closer to being able to get the grants to preserve the building," Plunkett said.
Plunkett said they are hoping for a future where the public can truly see how beautiful the building is.
"All of that's in the works, we just got to get things fixed first," Plunkett said.
In the meantime, the lodge has set up a GoFundMe account to help them raise money to pay for the plumbing and a new roof. They are hoping to raise $50,000 for both of those projects.
Copyright 2017 KSWO. All rights reserved.