Duncan High School cancer survivor beating the odds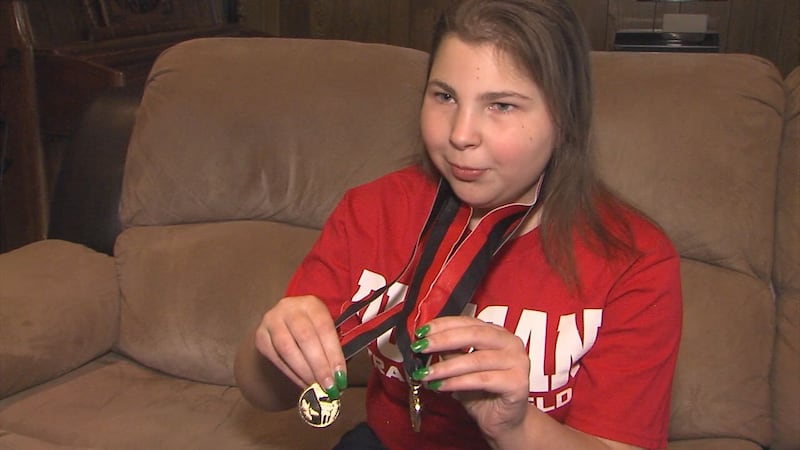 Updated: Apr. 28, 2017 at 10:28 PM CDT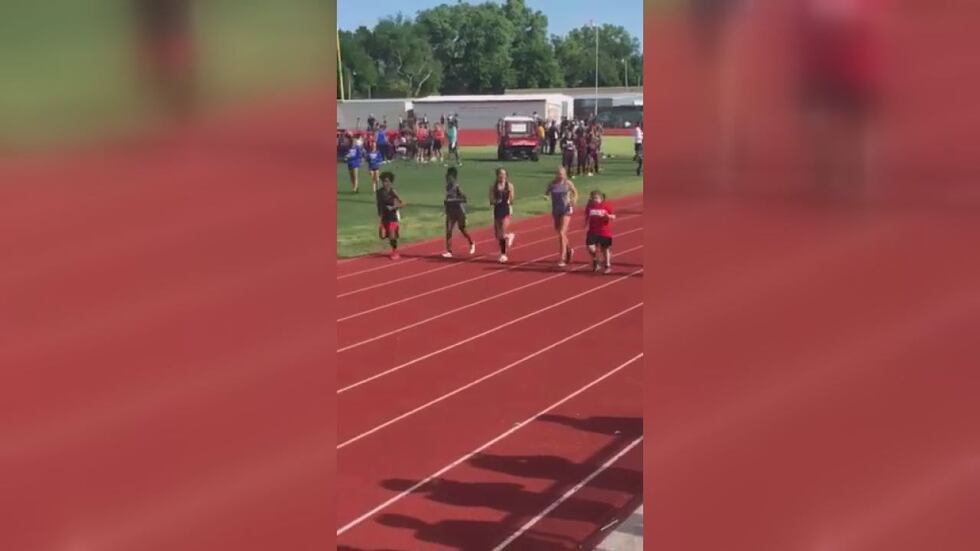 DUNCAN, OK (KSWO) - A Duncan High School freshman is beating the odds. After being diagnosed with brain cancer at a young age and told she would never be able to walk again after receiving treatment, Jocilyn Gregory ran in a track meet on Thursday.
Her mother Shawna Weis said it's been a long road from fighting her brain cancer at age 4, having 5 different brain surgeries, and learning how to walk and talk again. But as she crossed the finish line at the 100-meter dash, she also crossed a personal finish line.
"So, it would be like it was like my first time for me, and I tried really hard," Jocilyn said.
Jocilyn lived out a dream she has had since doctors told her she wouldn't be able to walk again.
"She has spent the last ten years just fighting to prove them wrong," Weis said. "And that all she wanted to do was run. Just one time. In front of a million people. And so, we tried to make that happen for her yesterday."
Weis posted the video to Facebook of Jocilyn running in the 100-meter dash with the Duncan Girls Track Team. All to show that no matter the limits, with help and hard work, you can accomplish what you set your mind to.
And Weis said Jocilyn had her mind set on running.
She told the Duncan track coach her future plans involved his track team.
"I was telling him. I'm going to run for you... someday," Jocilyn said.
Weis said in the past year, Jocilyn has made great progress in her recovery.
"She spent every day after school since January training for that 45 seconds yesterday. And it was all worth it," Weis said.
The next day at school she proudly wore her competition medals for the 100- and 200-meter dash to show off to her classmates and friends.
"They couldn't believe I got those medals," Jocilyn said. "They were really cool to everybody."
When asked what she thinks about when she runs, her answer was wise beyond her years.
"When I run, like even though I have cancer, and it's probably gone. But other people can deal with it. Like even though you have cancer, you can do something about it," Jocilyn said.
Nothing is stopping Jocilyn these days. In May, she's headed off to Stillwater to compete in the State Special Olympics. And she is going to, of course, compete in track and field.
Copyright 2017 KSWO. All rights reserved.