Local organization helps home owners through Weatherization Program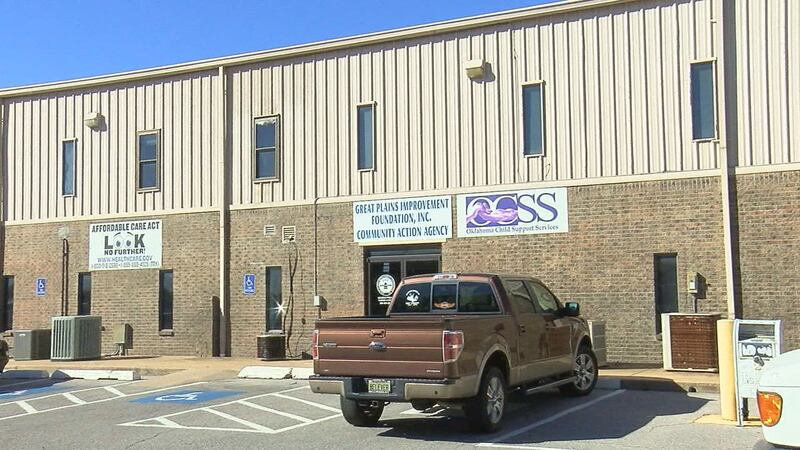 Updated: Oct. 25, 2017 at 6:12 PM CDT
LAWTON, OK (KSWO)- October is Weatherization Month, and one local organization is looking to make homes more energy efficient, reducing energy costs.
The Great Plains Community Action Foundation has helped hundreds of low income families in Comanche County. Once you apply for their program, workers will come out to your home and address the problems that need to be replaced or repaired. They make improvements to the inside and outside of your house, heating and cooling systems, the electrical system, and appliances all free of charge. The work takes a couple of days to a few weeks to complete.
Margaret Smith said it's one of the best things she could have done to her home.Not only has her power bill went down, but she has a new front door, upgraded air vents, and her attic got a few improvements too. Smith has lived in her home more than 60 years.She heard about the Weatherization Program through a friend and knew it was something she wanted to do.
Workers with the Great Plains Improvement  Foundation went out to her home, and made several upgrades.

"Oh man they did my door I had air coming in. I had some air coming in through my windows, they fixed all my leaky air pressures," said Smith.
They also went inside the attic and fixed her wall insulation.
"I can actually come in my house and breath in the kitchen I had no vents...never had an air vent in the kitchen so I have vents in the kitchen I don't have to open my back door anymore I don't have to use my light in the kitchen anymore make my light go down a little bit," said Smith.
They placed air vents in her bathroom, and hallway. Smith's air conditioner, and smoke detectors also got repairs.
"It's a lot of things you know little things that I didn't know that need to be done and they did it," said Smith.
Housing Director for the Great Plains Improvement Foundation Keith Huggins said this program means a lot to people.
"Those savings allow them too be able to afford groceries, and to be able to afford fuel, and medications so forth things that need stuff that is detrimental to them and their family," said Huggins.
Smith said thanks to the program her home feels like brand new.
"When I walk in my house it was stuffy and a long time ago we use to open our windows and leave them open I don't have to do that but I can actually come into my house  and enjoy being in the house by myself I enjoy it but the program is a good thing to do it's a really good thing," said Smith.
Huggins said giving back to people in the community is more than a job to him.
"It makes me feel much better to have that interaction with those clients, those clients...it tears me up sometime when I have to leave and I know it tears them up a little bit too but I get a long with the clients and going into these homes and working on their homes is like living with them for that amount of time you get to know these people," said Huggins.
The organization is able make the repairs and improvements for free because of the funding it receives through grants and donations.
To qualify for the weatherization program you must own your home and meet other qualifications.
You can apply at the Great Plains Improvement Foundation on 2 SE Lee Blvd, Suite 200 or call their office at (580) 353-2277.
Copyright 2017 KSWO. All Rights Reserved.