Stephens County United Way hosts inaugural barbecue cook-off
Updated: Sep. 8, 2018 at 11:36 PM CDT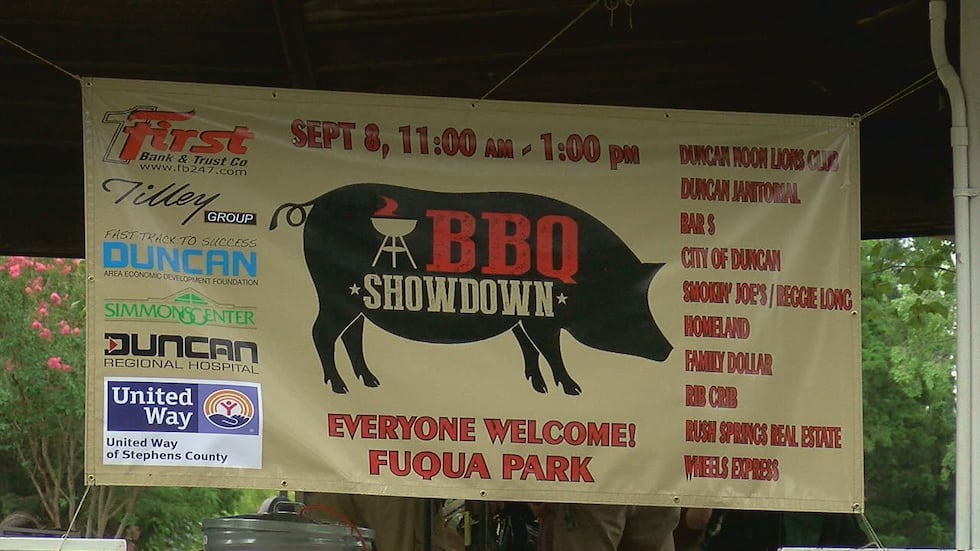 DUNCAN, Ok (RNN Texoma) - Stephens County United Way kicked off its first barbecue cook-off on Saturday at Fuqua Park.
Eight local cookers showed off their skills. Awards were given to first through third winners in categories like beans, brisket, and homemade ice cream.
Event committee member Nicole Punneo said funds raised from the event go back to the community. "We support twelve local non-profit agencies," she said. "So, all of the funds that we raise help support those and support our local United Way."
Punneo said this was their first barbeque showdown but it won't be their last. They plan to host another in the park next year.
Copyright 2018 RNN Texoma. All rights reserved.